Our Firm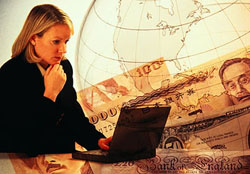 Plenaris Advisory® is a financial planning firm committed to helping people achieve their financial goals. We offer a wide range of financial services and products to individuals and families. We are an independent firm which provides objective financial advice and services with the client's best interest at heart.
Our firm's principal, Eva Levine, has been in the financial services field for more than 20 years, in addition to being a lawyer with experience in corporate law and estate planning for more than 30 years. Her legal career began with working for the Probate Court for the City and County of San Francisco as the clerk to the Probate Judge (1982). She served as the corporate attorney for a San Jose technology firm Anderson Jacobson, Inc. (1983-1987), and has been in private practice specializing in estate planning (1987-present). Her experiences in the financial services industry include serving as a financial advisor for Prudential Financial (1999-2000), as well as an arbitrator for FINRA, the Financial Industry Regulatory Authority (2001-2008). She established Plenaris Advisory® in 2007 to provide access to financial planning services for individuals and families of all income levels.
Currently, Eva holds the following professional licenses and certifications.
California attorney license (111728) since 1983.
Certified Financial Planner (116002) since 2007.
Registered Investment Advisor license (146413) since 2008.
California Insurance Broker license (0C82633) since 1999.
California Real Estate Broker license (989432) since 1988.
Certified Wealth Preservation Plannerᵀᴹ since 2009.
Certified Asset Protection Plannerᵀᴹ since 2009.
Accredited Attorney, Veteran Administration since 2017 (Services limited to estate planning.)
Eva is a graduate of the University of San Francisco School of Law. She graduated from Eckerd College, Florida with high honors (B.A., Sociology), and also holds a Master's degree in Sociology from the University of the Pacific, California. She is a member of the California State Bar Association, the California Lawyers Associaton, Wealth Preservation Institute, Western Association of College Admission Counseling, the Association of Financial Educators, the American Association of Individual Investors, and the American Association of University Women. She has served on the board of directors of several non-profit organizations, including the American Association of University Women, the Silicon Valley Village, Inc., and Asian Neighborhood Design of San Francisco.
As an independent advisor, and in keeping with her fiduciary responsibilities, Eva has the unique advantage of partnering with some of the best service providers that offer the best financial products available on the market. The goal is to ensure that our clients receive the best benefits from the service providers that they can trust. Additionally, Eva is qualified to serve clients in all 50 states in insurance and related financial planning matters.
We look forward to using our expertise to help you achieve your financial goals. Please contact us at plenarisadvisory@gmail.com, or call 408-293-1888.